Welcome to the East Coast Conference PIM page!  Your conference Superintendent is Howard Burgoyne and your conference Admin is Sandi Lee.  To get more information about the East Coast Conference you can visit their website at eastcoastconf.org or you can give the office a call at (860) 635-2691.  Your conference Partners In Ministry (PIM) Liaison is Jill Ulven and you can email her with any questions you may have about life as a ministry spouse.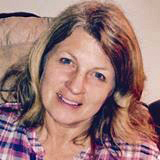 Jill Ulven lives in Chesapeake, Virginia and has been married for twenty-three years. Her husband, Jason is currently serving as a Navy chaplain on a ship in Norfolk, Virginia. They are raising two young men; the eldest is attending Virginia Tech, and the youngest in his junior year of high school. Jill and Jason have been in ministry for over twenty years, serving in children's, youth, and women's ministry, as well as the military. Jill currently works for the Evangelical Covenant Church offices as the registrar for Covenant Events.
Along with many years of experience being the spouse of a pastor and chaplain, Jill has a master's degree in Human Services Counseling and holds a certification in Critical Incident Stress Management (CISM). She has a desire to come alongside spouses in ministry and offer a listening ear, support, and/or guidance.
In her "me time", Jill likes to walk her two dogs, jog, read, paint, and relax on the beach. Contact: jillulven[at]yahoo.com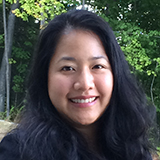 Sandi joined the East Coast Conference as Office Manager in 2015. She is a native New Yorker and New England transplant. A daughter and granddaughter to church planters, she grew up and came to faith in the Korean Evangelical Church.
A graduate of SUNY Binghamton, Teachers College Columbia University and Gordon-Conwell Theological Seminary, Sandi has a passion for studying African, Asian and Latin American history, culture, diaspora, theology, and world mission. She has served in Youth Ministry, Adult Christian Education, Worship, Children's Ministry, and as Special Needs Aide in churches in New York, Massachusetts, and Connecticut.
Sandi and her husband, James, have two young sons and live in the West Hartford area. EMAIL SANDI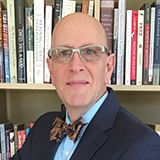 HOWARD K. BURGOYNE has served as Superintendent, East Coast Conference of the Evangelical Covenant Church since 2006.
While serving as Superintendent, Howard has served on the ECC Board of Pensions and Benefits, The Board of National Covenant Properties, the President's Organizing for Mission (OFM) Task Force, and is currently serving on the Board of Directors of North Park University. He also continues to serve on the boards of Ädelbrook, Inc. (formerly The Children's Home of Cromwell), Pilgrim Pines Conference Center, and New England Seafarers Mission.
Howard and his wife, Ann, are members of Bethany Covenant Church, Berlin, CT. They have two grown children: Taylor (married to Rachel) and Terra. Howard enjoys reading, bicycling, cooking, music, and golf. EMAIL HOWARD