You may or may not be familiar with the practice of Lectio Divina and today we want to either introduce you to it or bring back to mind as you decide how to meet with God this week.
Lectio Divina is a Latin phrase meaning 'divine' or 'holy reading. It is one of my favorite ways to read scripture with others as well as by myself. It is a way to purposefully slow down as we read the scriptures. Often times we read our Bibles to check it off our list of things to do for that day. When we do this we are often times just racing through to say we are done, or that we did it.   Lecto Divina gives us the space and time to read and meditate on the word of God. When doing Lectio you will want to pick just a small portion of scripture. Lectio Divina gives us a new way to hear the words wash over us, and let God speak to us. As you do this practice allow God to speak directly to you, and enjoy what He has to say.
Once you have found the text you would like to use (3-8 verses is great) sit back, relax, breathe in and out a few times asking the Holy Spirit to come and teach you and speak to you as you read. You will be reading the scripture 4 times. Each time you read the passage you will pause and listen before you move on.
Word or Phrase:
The first time you read the passage notice when a word or phrase that jumps out at you. When you finish reading the first time pause for a full minute maybe two focusing on the word or phrase that God pointed out to you. Feel free to jot it down if that helps. It might even help say your word or phrase aloud.
At any point in this process you might need to acknowledge before God your distractions, and ask him to take them from you.
Image:
After you have paused and reflected on your word or phrase read the scripture again. This time try and use your full imagination. Use all five of your senses if you can. What do you see, what do you hear, what do you feel, what do you smell, what do you taste? If the passage is a narrative try and place yourself in the story. You might even become one of the people or things in the story so that it feels like you are actually there! After you have finished reading the passage for the second time let the scene in your mind keep playing for another minute or two. Notice the main image that comes into focus for you as you read the passage the second time. Feel free to jot down the image or even try to draw the image you see in your mind.
Meaning:
The third time you go to read this passage ask yourself the question what does this passage mean to me today in this moment? Remember to relax and enjoy as you read this passage for the third time. After you have finished reading take a moment in silence to let God reveal the meaning of the scripture for you today.
Invitation:
The final time you read this passage ask God to reveal His invitation to for you today. What is God calling me to do or to be today? This week? Be aware of the things you might be resistant to in this moment.
As you finish reading this scripture for today give yourself a few minutes of silence to take it all in one last time. This is a great moment to journal even for just a few minutes about what God said to you through this passage of scripture.
Please feel free to use any scripture you like, but here is one to get you started.
Ephesians 3:14-21
14 For this reason I kneel before the Father, 15 from whom every family[a] in heaven and on earth derives its name. 16 I pray that out of his glorious riches he may strengthen you with power through his Spirit in your inner being, 17 so that Christ may dwell in your hearts through faith. And I pray that you, being rooted and established in love, 18 may have power, together with all the Lord's holy people, to grasp how wide and long and high and deep is the love of Christ, 19 and to know this love that surpasses knowledge—that you may be filled to the measure of all the fullness of God.20 Now to him who is able to do immeasurably more than all we ask or imagine, according to his power that is at work within us, 21 to him be glory in the church and in Christ Jesus throughout all generations, for ever and ever! Amen.
One of the great parts about Lectio Divina is that you can do this in groups or solo. You can even do it with your Spouse and/or your children! When I have practiced this with children there is less time spent in silence and we usually only read through the scripture 3 times, and use less verses.   Instead of reading the passage 4 times I combine the last two together; meaning and invitation. With kids and teens I will say what is God saying to you today, the third time we read the passage.
When doing this as a group I give time in-between each reading for people to briefly say what they are hearing after each reading of the passage. With young children you can do just the second one where they are imagining what is happening in the story being read and they can usually tell you what they are sensing, just ask. 🙂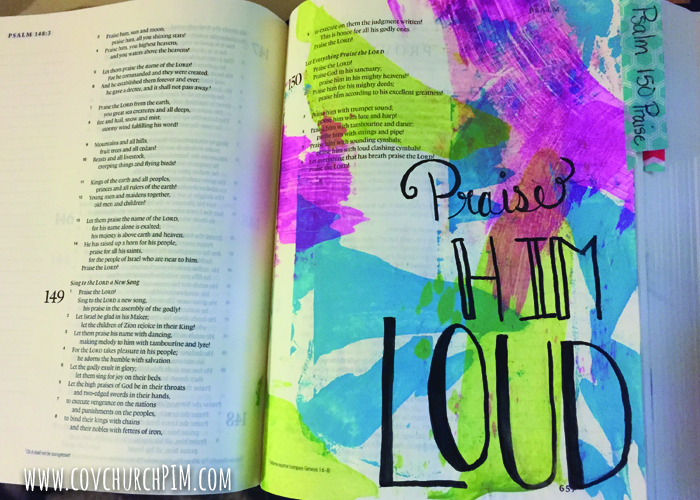 One other idea if you find yourself wanting to be artistic or if you have heard about this "new" thing called Bible art journaling. It is where you actually "color" in your BIBLE!!! It's so cool!  Check out www.illustratedfaith.com  or www.thethinkingcloset.com  for more information.  Anyway Lectio is a great way to lead you through that process of creating the art.
Bible Art
Read the passage 3 times.
The first time you read the passage notice a word that stands out to you. Write it big in the margin.
Read the passage again Draw the image that you saw as you read.
Read it one more time. What is God saying to you? Write it in the margin. Feel free to let your creativity go.
ENJOY your time with God!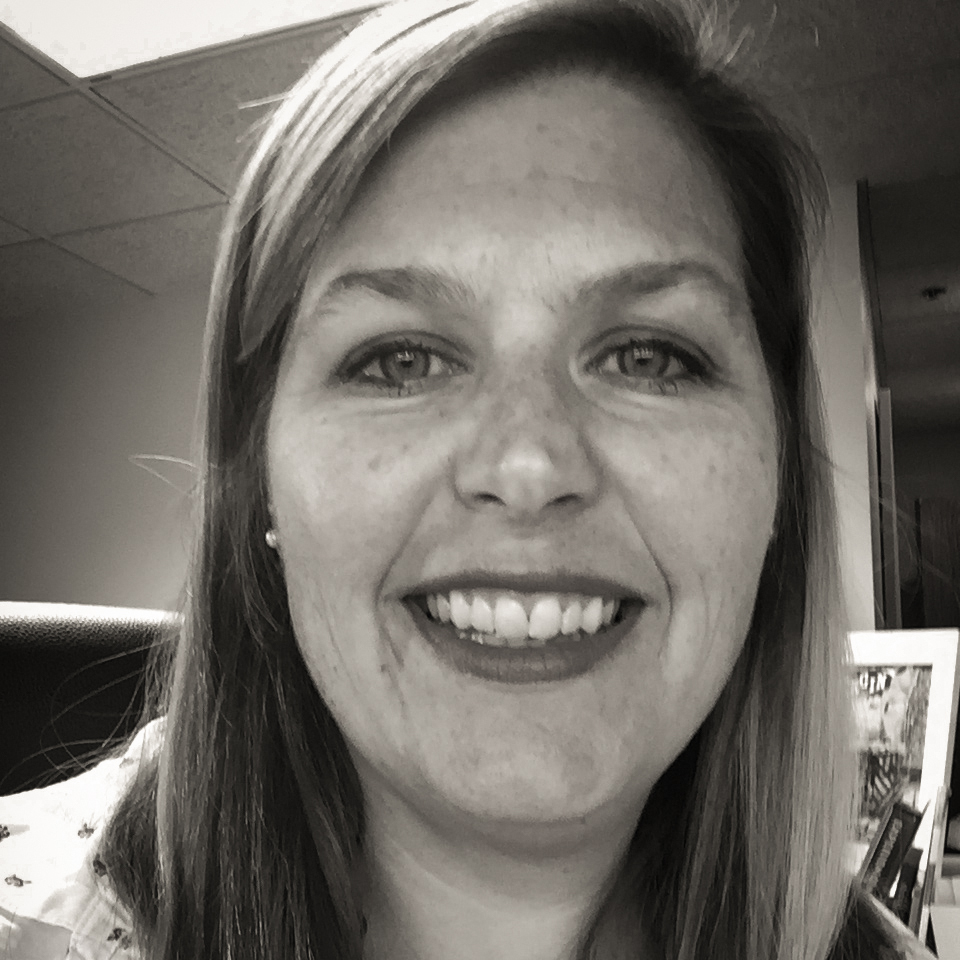 Diana Shiflett is Pastor of Spiritual Formation Naperville Covenant Church: Her passion is creating space where people can meet with God.  Diana loves to meet with people in Spiritual Direction.  Her heart is to watch people come alive as they serve their King Jesus Christ.  Currently Diana is an adjunct professor at North Park University teaching Intro to Youth Ministry.  She finds great hope in the next generation as they learn to love God and love others. {Read More}