This holiday I find myself tired, soul deep. Each day new manna, each day the battle that I am not enough. Not enough of a wife, mother, friend, daughter. I tell myself be in the moment, be present. In this moment I do not seem enough. I need more patience, more consistency, more of something not quite nameable that will help me manage my day. I look around my life as a homemaker and I see dishes, laundry, meals, "mommy watch me", "he hit me", clean up toys, then sleep, if possible, so I can repeat as a definite. It seems that before my time as a homemaker the noise was just as loud, just write a different list that made up the activities of the day. Constant demands I feel closing in on me as each day unfolds. Into this chaos is a voice, a presence, a reality. A voice that bids me to come, sit, listen. Again stop, listen, rest! Am I looking toward my to do list or to the one who came helpless as a baby? Am I hoping in a change in circumstance or hoping for the promise of rest in any circumstance? Can I think of a word, sing a song in my heart, or readjust my focus in the now so I can see Him more clearly?
I open my bible and read: "For to us a child is born, to us a son is given, and the government will be on his shoulders. And he will be called Wonderful Counselor, Mighty God, Everlasting Father, Prince of Peace" Isaiah 9:6. The words I hear, Wonderful Counselor, Mighty God, Everlasting Father, Prince of Peace, do I trust in them? Do I think on them as my day unfolds? When I'm lonely and feeling lost, a counselor. When I'm weak and broken, a Mighty God. When I'm rejected and unloved, an Everlasting Father. When I'm overwhelmed and uprooted, a Prince of Peace.
Wisdom, strength, love, peace. Before I was born God was all these things, and after I am gone He will remain all this and more. It is my mind and my activities, that are stealing my sight of this and my remembrance of who He is. When I remember who He is, I also know who I am. I am His daughter, whom He will take care of. He will comfort, protect and cherish me. The voice inside me that says I am not enough is not the voice I'm meant to follow. It is not the voice that will lead me into His perfect peace. So do I listen to the voice of chaos or do I slow for the voice of the Shepherd? As I stop, I see. As I listen, I hear and as I rest, I receive. I receive not only what is needed for myself and my tasks of the day but also what is needed to give out to others. I receive life itself.
Lord, thank you for being faithful no matter what the season or what is going on. Thank you that your voice is constant and steady and ever present in your Word. Help me to stop to hear your voice. Help me to respond and obey what I hear. Let me sit with you and be renewed each day. Thank you for your love, may what I receive from you be poured out as well.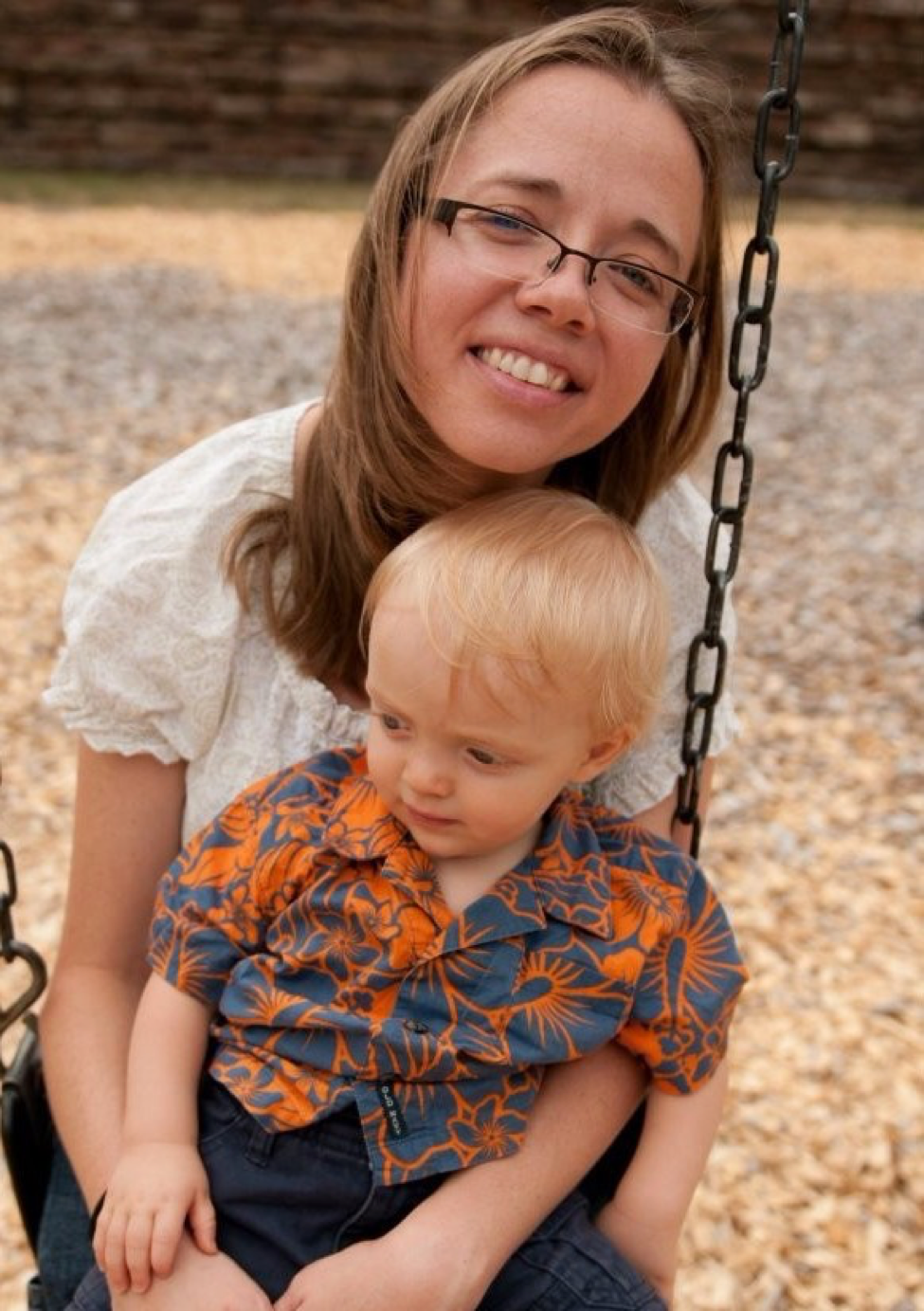 Sherry Tobin
Liaison North Park PIM
I am the bride of 9 years to Nicolas Tobin who is currently in his second year of a dual M.B.A., M.Div program and am the CovChurch PIM Liaison for North Park.  We reside in Chicago and have 4 boys (6, 4, 2 and 2 months) I love travel, touristy things, exploration, knitting and reading. On a typical day I am mixture of a million emotions, random and complex at any given moment, but always first and foremost Christ's own forever.